Sidney J. Ruth
CPA, CFP™
Partner, Financial Advisor
(267) 384-5300 Ext. 2531
Contact Sidney via Email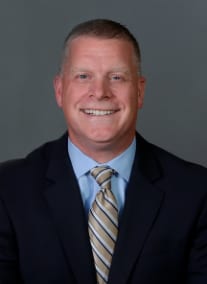 Sidney J. Ruth
CPA, CFP™
Partner, Financial Advisor
(267) 384-5300 Ext. 2531
Contact Sidney via Email
With farming in his roots, he has fond memories of his first vehicle, an old farm truck.

Someday he'd love to go on a fly-in fishing trip to a remote part of Manitoba, Canada.
Contact Sidney J. Ruth
Please use our form below to contact Sidney directly.
FIFS has been our church's insurance connection for as long as I've worked here, 17 years. They have been there for every need, question and problem that we have had. They have responded to all issues with calmness, quick answers and clear guidance. Jim McMichael and Joanne Runyan are simply THE BEST at what they do and I would recommend them to any one!
---
Leslie R.
Telford

Subscribe to our email newsletter!